Your Complete Guide to Invisalign Aligners
Posted by Elan Dental on Sep 6 2021, 09:38 AM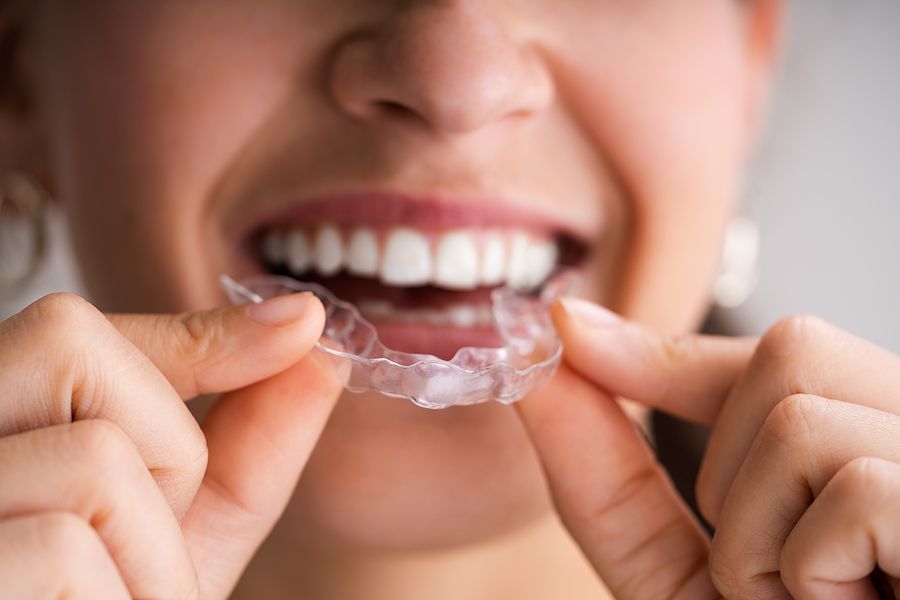 We all want to have a perfect smile but often find ourselves feeling less than confident about it especially when our teeth are not perfectly straight. 
Invisalign is a highly advanced and modern dental treatment that can help you get a perfect smile without the hassle of traditional braces. 
At Elan Dental in Rolesville, North Carolina, Dr. Pedram Malek has helped hundreds of patients restore their smiles and self-confidence with Invisalign. Keep reading to find out what Invisalign is and what its main benefits are. 
What Is Invisalign?
Invisalign is a modern teeth straightening treatment that does not use metal wires. This treatment uses a clear, smooth, and durable plastic molded into a set of almost invisible aligners to slowly straighten your teeth to perfection. 
As the treatment progresses, the initial aligners will be exchanged for new aligners (roughly every two weeks). 
Invisalign Procedure
Before recommending Invisalign aligners, Dr. Pedram Malek will first examine your dental health to see whether Invisalign is the perfect treatment for you. 
Then, using advanced software, he will scan your teeth to create a digital model of your retainer and determine how the teeth will need to move throughout the treatment to come to their correct positions. 
Once done, you will receive your customized Invisalign aligners that you will need to wear for 22 hours each day for the treatment to achieve the desired results. You will also have to use retainers once the treatment is complete.
Benefits of Invisalign
The main benefits of Invisalign are:
They have no sharp edges and are very comfortable to wear. 
Invisalign aligners are transparent so they are almost invisible on your teeth.
They are more convenient than traditional braces as they can be removed when you eat or brush your teeth.
They allow you to eat anything you want and easily maintain proper oral hygiene.
They require little to no maintenance.
Invisalign Aftercare
It is important to ensure that your teeth stay in place once the treatment with Invisalign is complete. For this reason, Dr. Pedram Malek will provide you with a set of Invisalign retainers. 
They are also transparent and even more comfortable than the aligners and will prevent issues like your teeth changing their position or teeth grinding. 
To get the most out of your Invisalign treatment, you will need to wear the retainers as long as Dr. Pedram Malek recommends. You will also need to take them off when eating or drinking hot beverages and make sure to clean them before putting them back in.
At Elan Dental, Dr. Pedram Malek has extensive experience in offering comprehensive dental services including Invisalign treatments in Rolesville, North Carolina. For more details and scheduling an appointment call us at (919) 556-6761 or book online. You can also visit us at 310 suite a S Main St, Rolesville, NC 27571.