Questions That You Can Ask Your Dentist
Posted by Elan Dental on Mar 17 2022, 12:14 AM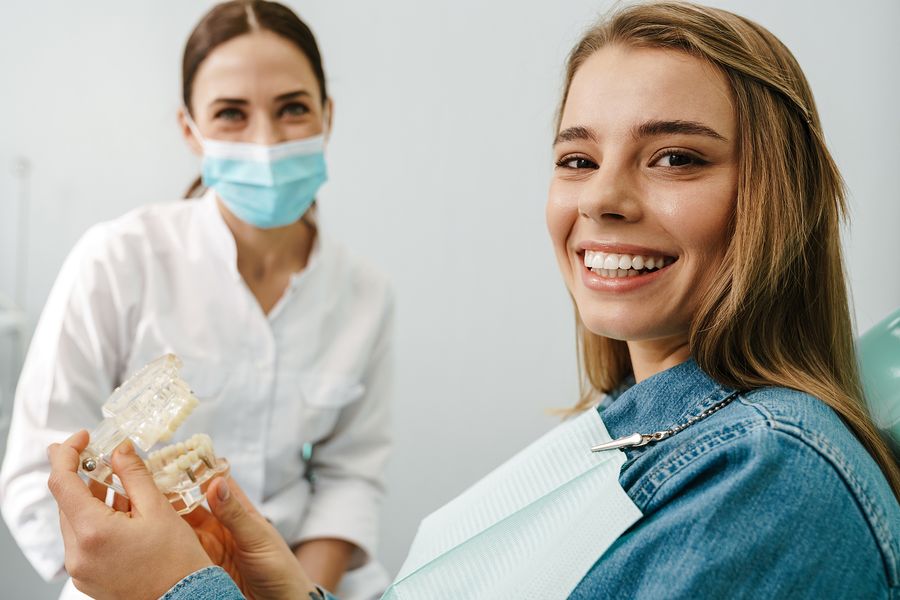 Asking questions is a great way to learn about your dental issues. To take full advantage of your dental visits, you have to ask questions to your dentist. Read on to find out what questions you should be asking your dentist.
How Do I Improve My Dental Health?
During a dental examination, your dentist will explain if he/she finds any problems that are to be concerned about. Pay attention to everything your dentist says and be ready to ask questions.
You can ask your dentist for an overall summary of your dental health. Some specific questions that you can ask include: 
Am I brushing and flossing my teeth correctly?
If not, can you demonstrate the proper way of brushing and flossing teeth?
Are my gums looking good and healthy?
Are there any teeth that need extra care?
Are my dental tools the best for my teeth?
Apart from all these, it is important to mention any problems that you are facing, even if those problems seem minor to you. Any pain, sensitiveness, or abnormalities, tell them to your dentist. The earlier you identify the problems, the sooner they can be treated. 
What Foods Should I Avoid?
The type of foods you eat determines your dental health. They play a great role in the health of your teeth and gums. If you have doubts regarding your diet, talk to your dentist about the changes you should make in your diet. 
How Can I Overcome My Dental Anxiety?
If you belong to the group of people who are nervous to go to the dentist, bring it up at your appointment with the dentist. Your dentist will be more than happy to help you overcome your anxiety. 
For example, you might feel more relaxed if you were given a detailed overview of the procedure you're going in for. Your dentist will pay close attention to anything that might cause you discomfort, and provide you with comfortable facilities to help you relax. 
Is There Anything to Discuss With My Family Doctor?
Your mouth is the beginning point for most of your overall health issues. Most of the bodily issues occur by displaying symptoms in your mouth. So, it is essential to ask your dentist if there is anything to be concerned about. 
Specific changes in your mouth can be a sign of:
Diabetes
Osteoporosis
Vitamin deficiencies 
Elan Dental is at 310 Suite A S Main St, Rolesville, NC 27571. Contact us at (919) 556-6761 or visit our website for any questions.